"King's Man" Movie Review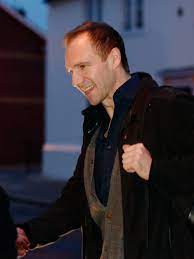 Matthew Vaughn's "The King's Man" is the third movie in the Kingsman franchise and the prequel to the other two movies. The King's Man features an award-winning cast led by Ralph Fiennes, whom most my age recognizes as none other than Lord Voldemort. In my opinion, it is hard for me to see him as a good guy in any film as I still see and hear him as the villain of my childhood. The King's Man is set around World War I and focuses on how the Kingsman Secret Agency is formed.
The movie follows Orlando Oxford played by Ralph Fiennes, his son Conrad portrayed by Harris Dickinson, and their house staff Shola and Polly portrayed by Djimon Hounsou and Gemma Arterton respectively in the attempt at turning the war in the favor of their country. In this spy action film, the director jumps from serious war movie moments to goofy action scenes, and is at times hard to follow the storyline. There is an outrageous hard-to-watch scene where Rasputin played by Rhys Ifans licks Oxford's leg wound which then led to an action series leaving those watching to wonder what the heck just happened. This movie also hid the identity of the villain with the back of the head screen appearances until the last action series and by the time it was revealed I had lost interest in who the bag guy really was.
At end of the film and approximately one year after World War I, Orlando Oxford purchases the Kingsman Tailor Shop as a front for the Kingsman Secret Agency which is featured in the other two Kingsman movies. The founding members of the Agency were Orlando, Shola, Polly, King George, and Archie.
This is not my favorite spy movie or even my favorite Kingsman movie. This is the type of movie to watch if you don't have anything better to do.