Our First Poet at State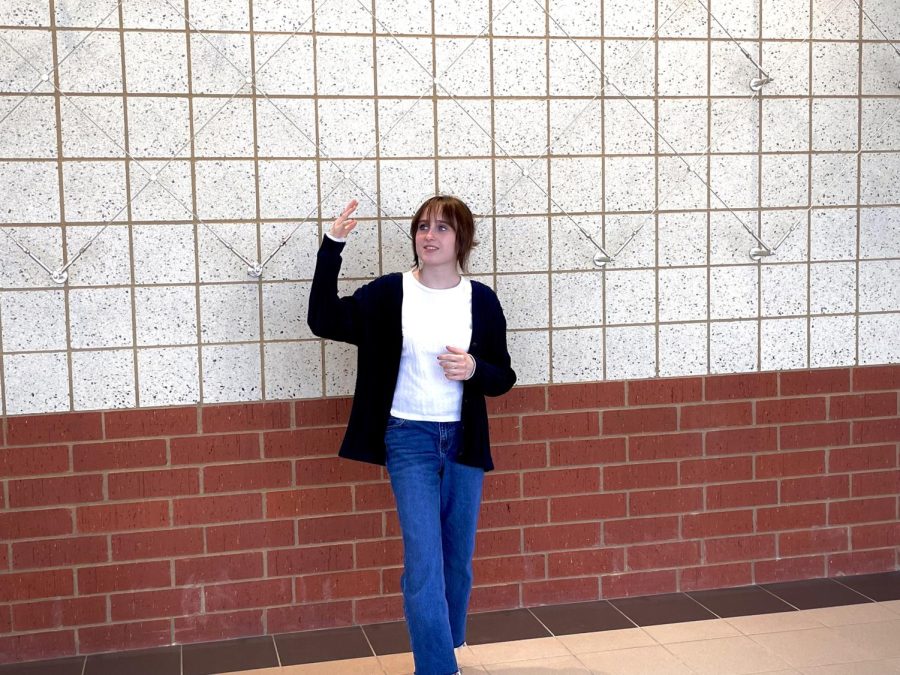 Adianna Lynne won Poetry Out Loud at the Cultural Arts Centre in St. Peters and is advancing to the State Competition, which is virtual this year. The Regional Round was live, but the state competition and national competition will be virtual.
"It feels so weird being filmed instead of being LIVE." Adianna Lynne ('25) said while being recorded.
She was invited to the Board of Alderman meeting on March 10 in St. Peters to present her recitations.
On Monday, February 28. Adianna recorded her three poems: "April Midnight" by Arthur Symons, "For My Daughter" by Weldon Kees, and "Women Who Love Angels" by Judith Ortiz Cofer.
She felt comfortable reciting these poems while being recorded, but she prefers to do so to a large audience.
"Having people to look at helps, because I'm not just staring at a camera" Adianna Lynne ('25) says after the video recording. 
The Poetry Out Loud Competition is sponsored by the National Endowment of the Arts and helps students  All 55 state and jurisdictional finalists will participate in the national semifinals that will stream on Sunday, May 1st, with the top nine students advancing to the national finals, which will stream on Sunday, June 5th. Both the semifinals and finals will be streamed at arts.gov.
"It helped me with my confidence and my public speaking a lot." Adianna Lynne ('25) said..
Students at North Point High School would have a lot of fun being able to share poetry, with a chance to advance to state. They should not feel scared to do so. Sharing poetry is like sharing a story.
If you're the type of person that is interested in Poetry Out Loud next year, go talk to Ms. Swanson. You can be a part of the Cultural Arts Centre in St. Peters next year.