Last Friday 2021-2022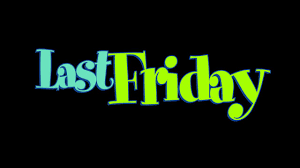 LAST FRIDAY OF THE 2021-2022 SCHOOL YEAR! We have gone by so fast, so many memories, and so far we are ending this school year off great! We are finishing testing up, and we are rolling into the last units and projects. Students have done amazing work with completing their assignments. Our athletes are doing amazing and we are growing our teams next year! Next year our Juniors will be Seniors too! We are growing fast.  
"I'm excited for summer, but I'm sad because next year will be my senior year," Brooke Reedy ('23) said. 
Reedy is rolling into her senior year feeling pretty good. She's not the only one sad. We have sophomores who are flying into their junior year. These years are going to go by super fast. 
"I feel like this year has gone by so fast, I can't believe this year is already almost over," Kylee Caskey ('25) said. 
She has two more years left and she's a graduate too! These two girls came here from our other high school, we have such amazing students and staff that make the school days go by fast and fun! Kylee is an outgoing girl, she is on the softball team and so is her little sister. 
"My last Friday of my freshman year was super exciting because it went by so quickly," Cara Caskey ('25) said. 
Caskey is a freshman and her class is the FIRST FULL graduate class in 2025! That is crazy.
We will have new teachers and more of our classrooms will be filled! We'll have a full school. We can't wait to spend these last couple of days left making the last memories we have before we all go and grow on. Quote of the week, "Only surround yourself who will lift you higher".