Spring Break Adventures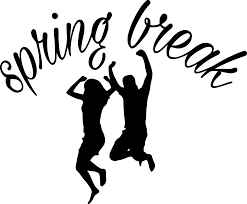 With spring break right around the corner, it is time to get plans in order if you have not already. There are many activities you can do over this week-long break. 
One of the places you can visit in Missouri is TopGolf. If you enjoy swinging the putter, then this is a great destination for you. The best time to go would be on the first Tuesday of the break. On Tuesdays, all of Topgolf's prices are basically cut in half. 
Another place to go would be B & B theaters. With multiple new movies coming out, this would be the perfect spot to go and get away from the stresses of life. Some of the newest films that are for viewing are "The Batman" and "Uncharted". 
With the expected weather in Wentzville over the break, it should be warm enough to even do an activity like paintballing. Wacky Warriors Paintball is near Wentzville and is a very fun game to play in, especially if the weather warms up. 
Even if you do not have any special plans, you can still have a great time staying at home. Getting away from the outside world can be very good for anyone's mental health.
"During spring break I plan on using it as a time to spring clean," Madison Nemec ('24) said. "I really need to re-organize my room so a week should give me enough time to do so. I am also really excited to do nothing and be able to relax but both are kinda counterproductive to each other but I will figure that out later."
No matter what you are doing over your own spring break, the only part that matters is that you get the chance to relax and get stressful school activities, tests and quizzes completely off of your mind.