Holiday Lights in Wentzville
It's that time of year again where the Christmas trees are up and everyone is happy and jolly. And, the Christmas lights are everywhere and they come in many different forms small, big everything you can think of it is up somewhere. Every year, hundreds of people go to Christmas light shows and go to look at lights. However, there is one that is close to us and it has a great display of lights.
The rotary park light display is a good place to take your family for the Christmas season it has a good amount of lights and you get to stay in your car and just drive and look at the lights. They have small lights, big lights, animals and a lot of Santas. It is about 15 minutes long and it has a lot of good lights to look at it. The light display is not overwhelming like most other light displays.
If you want a short and sweet light show that has good lights and to get out of the house and spend some time with your family I recommend this light show.  The light display is not that busy and you can listen to Christmas music and look at the lights and when you're done and you still want to look at lights you can always go to big neighborhoods like Stone Medows. They have pretty big houses and they will most likely have a good amount of lights.
Another good place to go is Bear Creek it is a big neighborhood and it has houses pretty far apart from each other so there is a chance you can see a good display of lights and you also see yard decorations. But one thing you can always do is drive around rolling into neighborhoods and just look and appreciate the lights and the work it takes to put up those lights and just spend time with your family.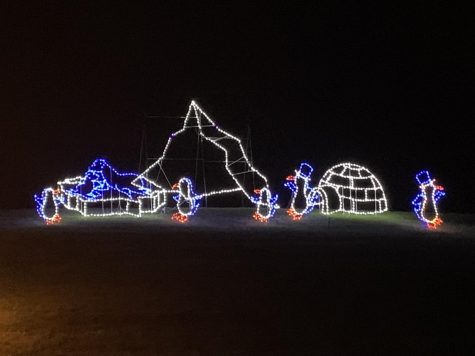 Sorry, there was an error loading this poll.