Swim Season Comes to an End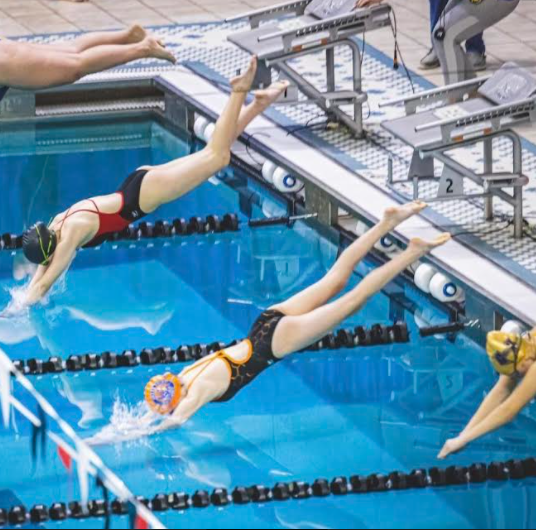 During the 2021-22 school year, our high school created the North Point Girls swim team. The team only ended with two girls, Kylee Sansone ('25) and Iris Swafford ('25). The swim team started in November of 2021 and the season ends in February of 2022. All practices are at the YMCA in O'Fallon, Monday through Friday from 3:00 to 5:00 in the afternoon or 3:00 to 6:15 in the morning. There is a total of 10 meets this season and if the girls go to state then there will be two additional meets.
Sansone ('25) swims freestyles and the 100 backstrokes.
"The easiest thing about swimming is knowing you always have someone cheering you on, having someone to push you past your limits." Sansone ('25) said.
Sansone placed 18 out of 26 for the 50 freestyle and 12 out of 23 for the 100 backstrokes for the GACs.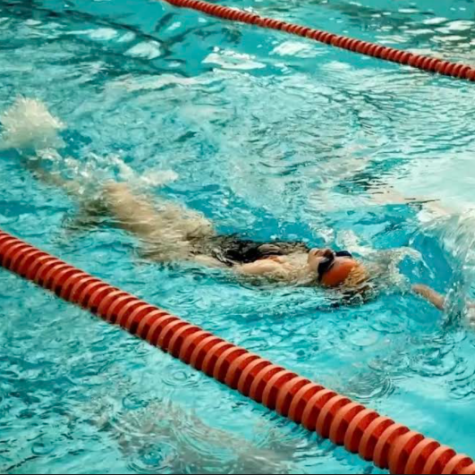 Iris Swafford ('25) dives and swims on the swim team.
"I started swimming in November of 2021," Swafford ('25) said. "My favorite part of swimming is probably having fun at practice with Kylee Sansone ('25), getting time off of my events, and traveling to different meets."At first, I joined the swim team because Kylee had talked about it before 8th grade had ended and my other friend wanted to do it."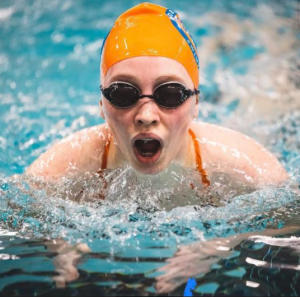 Iris Swafford ('25) dives and swims the 50-meter freestyle, 100-meter freestyle, and 100-meter breaststroke.
"Joining swim also led me to dive, my favorite dives are front one and a half somersault, front double somersault, reverse somersault, and back one and a half to half twist." Swafford ('25) said.
The swim season was a very interesting time for Kylee and Iris. Our high school's swimming stars have been on the announcements multiple times for outstanding placements. Our high school shall continue to congratulate them on their accomplishments.