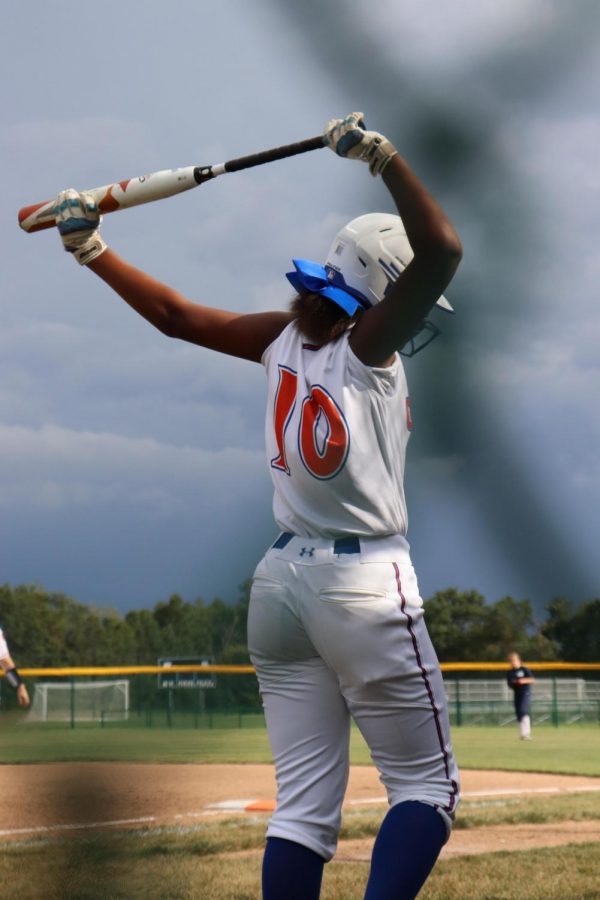 Softball: Ready to Hit It Out of the Ball Park
The North Point High School Softball Team was a force to be reckoned with at their game against Francis Howell Central, wowing the crowd with a 19-3 win. 
"It was exciting and felt like a rush. It felt so good to be the first softball team to play and win," Karly Tinker ('25) said.
 The players agreed that the atmosphere was exciting and positive during the game and they are optimistic about the season.
"I  think this season is definitely going to be a work in progress, but I think we can do it," Madison Wilmas ('25) said.
They felt that there was definitely a point in the game when the team knew they were going to win
"I was shocked but proud of all the girls," said Haylee Mattson ('23). 
The batting line up was exceptional, with most of the team hitting dingers.
"I had some jitters, but when you go up there and hit it's the best feeling in the world," said Karly Tinker ('25).
The captains did a great job, even though the first game is typically filled with pressure.
"I felt some pressure, but the girls know what they need to do," said Leah Zerrer ('24), one of the captains. 
The girls did know what they needed to do crushing their opponent with a monstrous 19-3 win.  This game was a monumental moment in North Point history because it was the team's first ever game and win. The girls played exceptionally well.  
The game was amazing, but not perfect. All the captains agreed that the team could use improvements. But they are well on their way to being a ground breaking team. 
"We could have succeeded even greater with more communication on the field," Mattson said.
This win will be a game to look up to in the future. The feeling after this game was electric and amazing. That is something all the players agreed on.