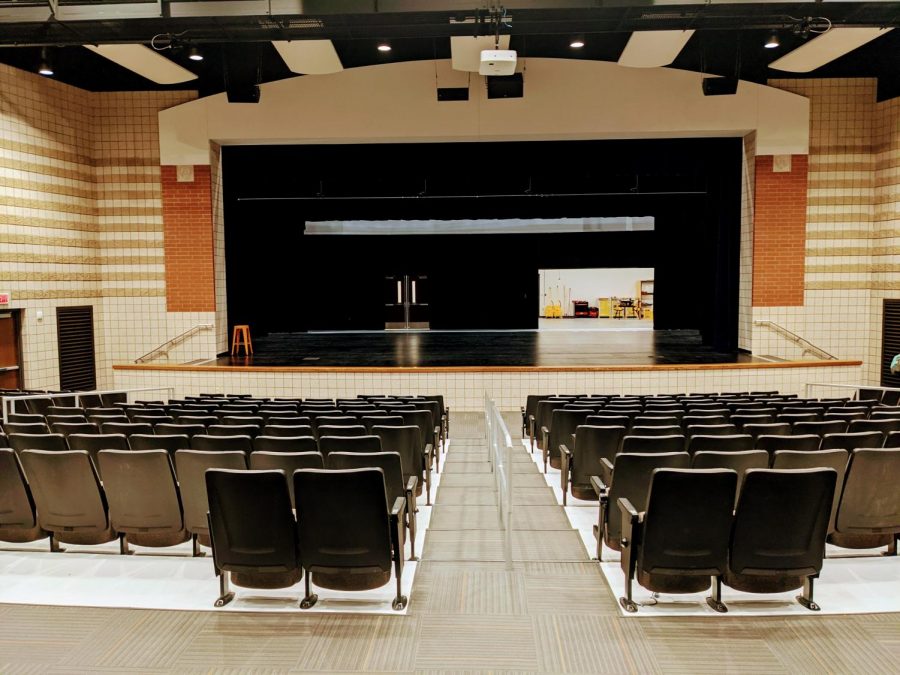 The First Musical of North Point
September 10, 2021
Upon moving many of our students and teachers from Holt, Timberland, and Liberty, great minds from all of these unique schools come together to think about how to make North Point their own. Many people within North Point have very creative imaginations and goals for the future, which is why the North Point Theatre program is free for students to show their creative colors in the world of theatre. As the first students to be at North Point, they began to seek ways to enhance the program for future generations, while also making North Point exciting for the students this year. 
However, the theater program is delighted to report back that the first musical play of North Point High School has been chosen! All Together Now is the first Musical that will be shown here at North Point. All Together Now is an MTI (Music Theatre International) Broadway Musical review, which allows students to learn more about & perform MTI's most beloved songs. MTI's All Together Now is an entirely free-of-charge to license play which is free for any & all students to participate in being a part of reliving MTI's most cherished songs from their previous plays such as Beauty And The Beast, Annie, Frozen, Etc. 
Now, participating organizations & schools may license MTI's All Together Now, which serves as a good fundraiser for the school. However, All Together Now will still allow students to experience the world of musical theatre, while also giving them a chance to learn about some of the most memorable plays MTI has done in the past.
"As a Musical, All Together Now will provide any students who have a passion for singing to shine & show their true colors," Theater Teacher Andrew Milhous said. "When I have to pick students to do a part in a musical, I of course look for students with a good voice, but I also love looking for students who are enthusiastic about the part they do, but what I think matters most is confidence."
For any Grizzlies who are interested in potentially joining the cast of All Together Now, or are interested in any extra information, please refer to Mr. Milhous, and I'm sure we'll all be delighted to see the first play of North Point prosper. Auditions are September 15 after school. Technical applications are due September 21.