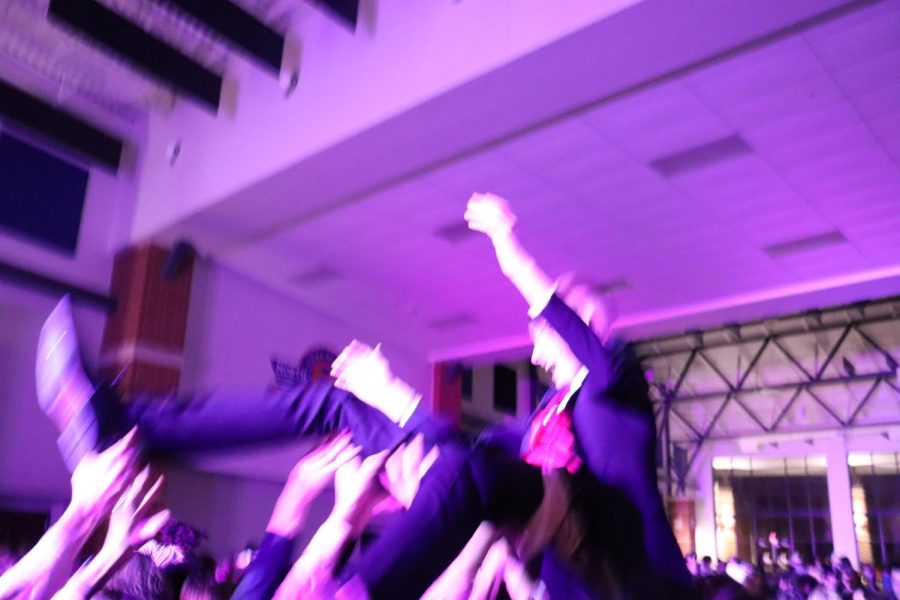 Guys Night
The Homecoming dance is not all about the girls and their pretty dresses., It is also about how the guys had a blast and how they experienced the night. Now everyone knows that guys enjoy the dances a lot differently than girls do, and clearly they were having a great night. The only thing the girls and the guys have in common is that their parents made them go take pictures at some random place with a pretty view. 
 "I had some friends come over to eat before homecoming and just kind of hung out before the dance," Luke Gurkin ('24) said. 
The boys got pretty wild on the dance floor. One of the things the boys started doing was a congo line and dance circles. A lot of boys were letting a different side of themselves out that nobody had seen, lIke Frank Berkbigler ('25), who decided to take his shirt off because Frank the tank had entered the party. Gavin April ('24) and Berkbigler were both two of the stars of Hoco. April started Crowd surfing and both were at the point of no return. 
"I got there around 8:30 and when I heard the music, that's when Frank the Tank came out and that's when homecoming became better than last year," Berkbigler said.  
A lot of the guys were going so crazy because the football team had won the game the night before the dance and it was just a great place where they could hang out and celebrate without getting into too much trouble. Most of the guys after the homecoming dance hung out with friends and continued to have an amazing night. Examples of this was having way too many people in one hot tub Or just watching movies and chilling with the homies hoping this was the best thing in 2022. 
"I went to a party that was very lowkey and was very responsible but still had an amazing time hanging out with my friends," April said.