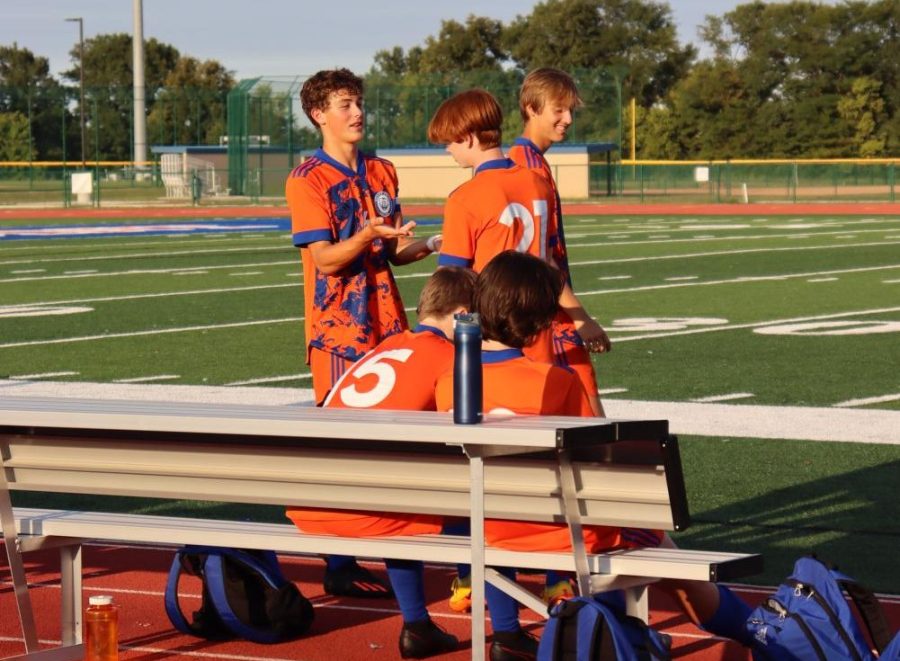 Successful Soccer Season
Throughout the Soccer season, there was a lot of success. It is only our second year as a school, let alone a very new soccer team with only one senior in two years and still ending up with a winning record of 12-10-1. As the season progressed, it only kept getting better and we improved, getting to know our team better and building friendships on and off the field. As the season was happening, there was chemistry building up from the entire team working together and working harder and trying to get better overall as a team.
The players remember a lot of favorite memories from the season.
"Ojo scored a banger of a shot or benga as his nickname," Parker Tieman ('25) said. "Ojo didn't really play much during the season but when he did, man, he was on fire."
"My favorite part of the season was playing Holt and playing against old teammates from my freshman year there," Wicklund ('24) said.
As the team met teams for a second time, their improvement showed.
"Losing to St.Charles the first time we played them and then beating them by four the second time we played them was the best part of the season," Brayden Eckelkamp ('25) said.
The team's enthusiasm showed all the big parts of our season and some of this reflected our goals going into the season. Going on. their attitudes all were good and all showed how we grew and got better as a team. Looking back, our season did come down in the end, not winning our first game in districts, but we moved up a class from last year so we saw a lot more competition to go against.
So, looking forward to our next season, we hope to have the same kind of success, and if not we want to have more and possibly aim for a district championship.