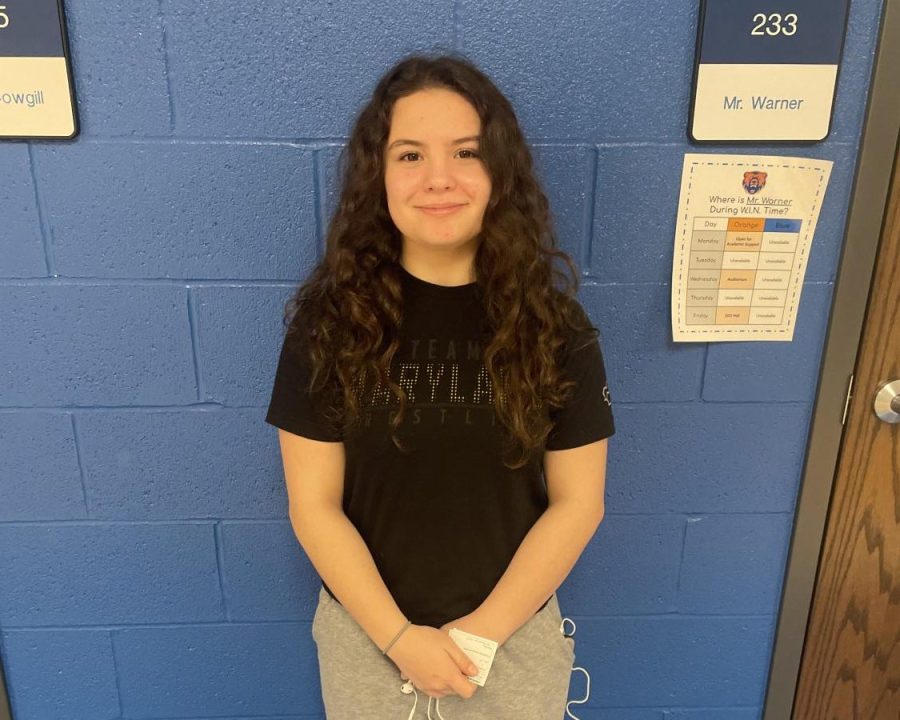 Superheroes are Real
Wrestling is a very popular sport at most high schools and all around the United States so it is taken pretty seriously, especially during the Wonder Woman Tournament.
The Wonder Woman Tournament is a tournament with a lot of girls from all around the US that get together and make up 74 teams for one big tournament. However, something special at this year's Wonder Woman Tournament is that our very own Cassidy Benwell ('24) won the tournament.
Benwell has been wrestling for around 10 years with her brother and dad who are both wrestlers. They are her biggest inspiration for wrestling so when the Wonder Woman Tournament came around she wanted to do it but was facing a shoulder separation injury. She only had a month of practice before the tournament so when she won she felt fantastic.
"It felt great, but I was a little confused," Benwell said.
After she won the tournament, she loved all of the cheering and was really happy.
Dennis Kakrah (DK), who is one of her coaches, has been coaching for 13 years and wrestled for 10 years. He is a North point wrestling coach.
''It was a great experience to see Cassidy win the tournament,'' Kakrah said. "She is a very hard worker and she deserved it, and I think that the whole coaching staff did a great job helping her win."
Megan Menke ('24) is one of Benwell's teammates on the wrestling team and she has been wrestling for four years, and she feels that she gave the most amount of support she possibly could to Cassidy and all of her other teammates.
''I was very happy and excited to see her win,'' Menke said when she saw her teammate win the tournament.
Chad Benwell ('25), Cassidy's brother said that while heading back from his tournament he decided to pull up her match on his phone and watch it to see if she was going to win and when he saw her win he thought it was great to see all of her hard work paying off.
''She truly is a great wrestler, one of the best',' Chad Benwell said. 
Even though the tournament has ended, Cassidy Benwell will forever be remembered at North Point High School.