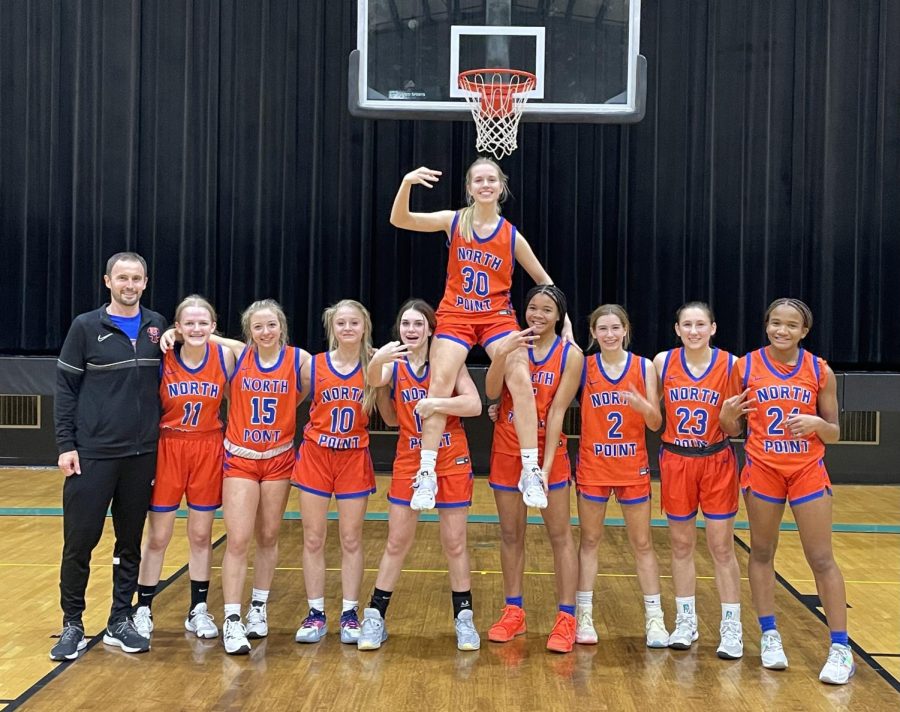 Girls Varsity First Basketball Win
As another great year ends, a new one begins. Basketball season starts. New players start a glorious year. 
This winter basketball season our girls team accomplished their first varsity win at Christian High. All the hard work and tireless conditioning finally paid off. 
The very first win of this current season was against Christian High School on December 7.  This brought a new beginning to the start of a new fresh season. 
The girls being positive about basketball and wanting to go all the way has made for a great new year to play against many teams they are hoping to beat.
Being a new program is challenging, but there is room for history to be made. With much growth and space to become greater, the little things have bigger meaning. 
" I felt like our hard work came to good use," Morgan Robinson ('26) said.
Robinson has been a huge part of the team and she is only a freshman. 
Last season, these girls played mostly junior varsity games. So the jump to the varsity level is difficult, but they have managed to show schools that they play hard. 
" It was really good to get a varsity win because it was our first season," Mariah Robinson ('24) said.
The girls had new players and a new experience for new friends and teammates. At the varsity level you not only have good athletes but also a good experience with something new. The girls were excited to meet each other and play with each other for the very first time. 
"I was excited to win and it was a great bonding experience," Aubrey Coe ('25) said.
This was just the first game of the new season with many more games to come against new and hard teams to beat. The new varsity girls team is ready for this season and so is the grizzly nation.