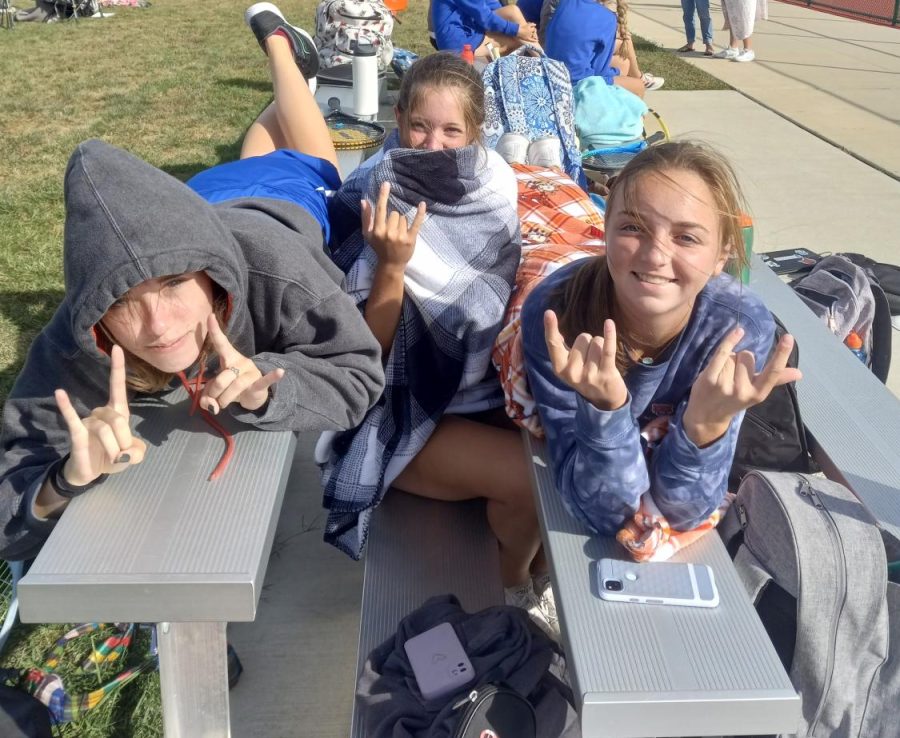 Tennis GACs
Tennis season is fully wrapped up for the fall, but the memories still carry on. As bittersweet as the GAC's were, it was exciting to make those last memories and friendships in the team. New opportunities took place with managing and playing against new competition. The team faced many challenges, but they always overcame them.
"I played seniors most of the year as a sophomore so that was a challenge I faced,"Olivia Stenberg ('25) said.
The opportunity to challenge previous schools was exciting for some, and to continue to grow their skills and sportsmanship was important for all.
''I was honestly really excited and wanted to try my best because I knew that I would be competing against upperclassmen," Stenberg said.
Even though this tournament was only for Varsity Gold players, other teammates left their studies to show their presence and support to the team, and even help manage the game,
"I was excited to manage it, I told the girls what matches they were going to and fixed the bracket as it went", Clark said. 
As North Point's first win in the tournament, achieving 4th place in doubles was a big step for the team. Even though it wasn't a win for all of the players, it still brought a rewarding experience and positive memories to many of the teammates,
"A positive memory from this tournament is that the coaches said I did really good at managing," Clark said.
The partnership between the players was a great help during the tournament,
"The partnership with my doubles partner was a positive point in this tournament," Weiler said.
It also helped them to get better as individuals,
"It was a good experience because it made me a better player," Stenberg said.
This team has encountered many ups and downs throughout their season, but they persevered and continued to face the challenges thrown in their path. High hopes are placed upon next season and the team is excited for the opportunities to come.