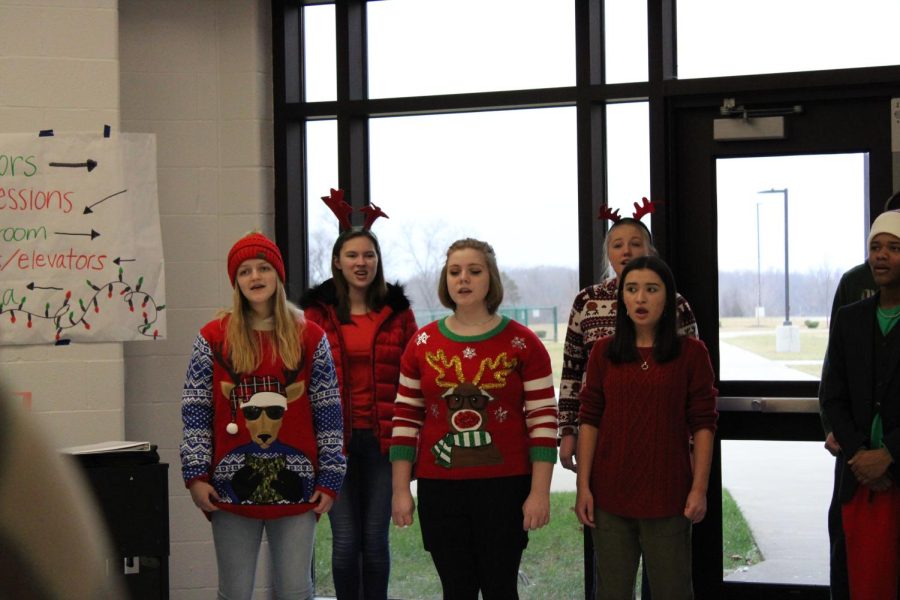 Holiday Market
This December, North Point hosted a Holiday Market, full of festive cheer, food trucks and vendor booths. The Holiday Market was to raise money for Grad Night for the seniors.
"It was open to anyone, not just North Point people," Josh Tappin ('25) said.
Most visitors enjoyed a 2-hour experience because of the number of booths and vendors that participated. It lasted from 9:00 am to 3:00 pm and it was it's pretty positively received by all involved.
The band and choir got together to participate in the event, which included arts and crafts, hats, hot chocolate, Christmas gifts, North Point gear, as well as many other booths. There was even a Santa to take photos with. 
With 196 booths, the halls were full of volunteers and vendor spots to check out. Mind you, this was all organized by Shara Kuehl, a parent of a senior here at North Point and Tamra Carter, with the help of the Class of 2023 Grad Night Planning Committee, which is comprised of other senior parents. The point of the evening was to raise money for the 2023 Grad night, so seemingly North Point went all out.
The 2022 Holiday Market raised around $10,500 for Grad Night and was an all-around success, through and through. For anyone who's bummed that they missed the first one, they are throwing a second one, Saturday, April 1, 9:00 AM to 3:00 PM. The event is called the Spring Spectacular Market. The event will once again be for raising money for the 2023 Grad Night. And, they will also be having the 2nd Annual Holiday Market on 12/9/23 for the Class of 2024.