Poetry Out Loud 2023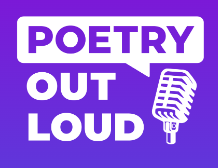 Are you interested to know more about Poetry Out Loud?

Sorry, there was an error loading this poll.

Every year, Poetry Out Loud holds a school wide competition for our students to build strength in their poetic artistry. As 2022 draws to its end, the 2023 Poetry Out Loud competition is on the rise, being nearly a month away. Our school will be partaking in the competition like last year, and would love to see students trying this fun event out.

The first round will be the school wide competition, held between different regions in Missouri.

The school wide competition will be held on January 19 during Win-Time or Den-Time. If the student chooses to perform during Win-Time, their performance will be private. However, if the student would like to perform during Den-Time, their performance will be in front of their classmates.

In order to perform, you must choose and memorize two poems from the Poetry Out Loud website for the 19th. If you would like more information on how to choose poems, or more information of the event in general, contact Ms. Swanson in room 239.

The remaining five students who win will move on to Jefferson City for the state competitions. From there, the one student who wins state will be able to take a free trip to Washington D.C. for the national competitions.

According to the Poetry Out Loud website, "A total of $50,000 in awards and school or organizational stipends will be given at the Poetry Out Loud National Finals, including a $20,000 award for the National Champion, $10,000 for 2nd place, $5,000 for 3rd place, and $1,000 for 4th-9th places. The representing schools/organizations of each of the top nine finalists receive $500 for the purchase of poetry materials.

There will be one honorable mention in each of the three national semifinal competitions. Those students will not advance to the finals, but will each receive a $1,000 cash award and a $500 school/organizational stipend."

"Each winner at the state level will receive $200. The state winner's school or organization will receive $500 for poetry materials. One runner-up in each state will receive $100; their school or organization will receive $200 for the purchase of poetry materials. The Poetry Foundation provides and administers all aspects of the monetary prizes awarded for Poetry Out Loud."

We hope you are interested in participating in this competition. Not only can it be a fun experience, but it is a challenging yet gratifying competition that tests your artistic ability in poetry and public speaking. Please consider joining and becoming the school winner to advance for a possibility of winning $20,000.