What Do We Eat During the Holidays?
Everyone loves food, it gives the body energy to go through each day, and can come in a variety of different ways. Whether it be in types of food, looks, or flavor. Lots of foods are related to different traditions as well, such as Christmas.
I have always wondered what the proper type of food is directly associated with the holiday of Christmas. Of course you could say the obvious things, such as gingerbread cookies or candy canes. However, I wanted to find some type of food eaten for dinner or lunch occasions, like something you would eat on Christmas Eve with the rest of your family.
After a little research, I found out what most Americans eat during the holidays. According to an article and survey from YouGovAmerica in 2020, the food brought and eaten the most on Christmas is roast potatoes.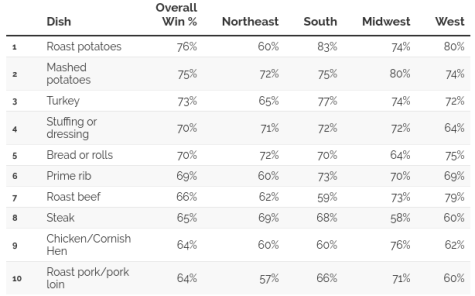 To make sure I was looking up sources from more recent months, I gave a look at an article from GoodtoKnow discussing some of the food people often consume during the holidays. To my surprise, roast potatoes were right at the top of the list.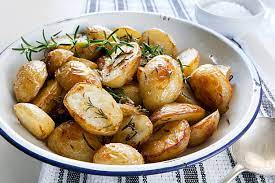 Another thing I noticed with these two sources was of the other foods themselves. Whether it was mashed potatoes, turkey, stuffing or bread rolls, I found that most of these foods were often directly associated with Thanksgiving dinners, rather than Christmas ones.
It does seem like a rather normal thing that might not be shocking to others, but I was surprised. I never realized how similar the food we eat is between Thanksgiving and Christmas.
Of course, it is not the only thing we all eat. Many people eat food that is different during Christmas. Others may even eat food associated with the holiday of Hanukkah. Families who celebrate Hanukkah often eat latkes, or potato pancakes, or sufganiyot, also known as round jelly donuts.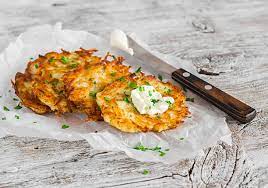 For every Christmas morning, me and my family eat gingerbread waffles, along with fried apples and bacon.
I came to the conclusion that everyone has different foods that they eat during the holidays throughout my research. Whether it be roast potatoes or waffles, we all eat something different. To my surprise, the holidays are a time to eat lots of different foods, while Thanksgiving might have a more standard set of dishes to consume.