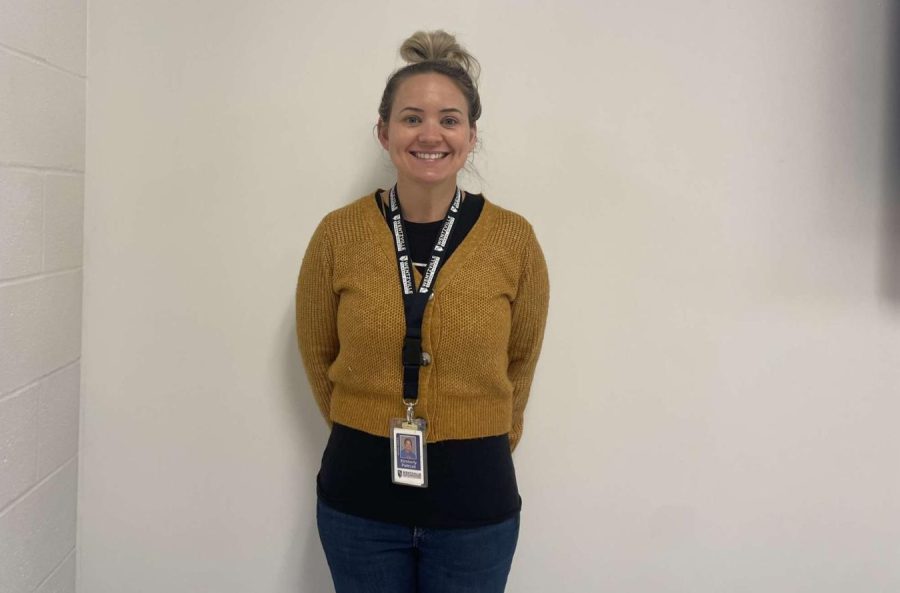 Meet Mrs. Kim Pietrzak
As the new school year begins, we are welcoming many of our new teachers, with one of those being Mrs. Kim Pietrzak. She 
This is her 11th year teaching, but her first year at North Point.  She loves to watch kids learn and change and help them to improve. She also likes to learn what students' hobbies are and to get to know them. 
She has worked at three other schools, but she feels at home here.
¨North Point's students and staff have been the most open and welcoming, and it feels at home here,¨ Pietrzak said.
A lot of her family are teachers so she says she has always had the idea of being a teacher.  Being a teacher has impacted her life a lot.
¨It is my passion and I feel like I am not working but doing my passion," Pietrzak said.
She realizes that students have problems beyond completing assignments and wants to help them with personal problems as well as academic problems.
¨I hate not being able to help students with all of their problems outside of school and what they are facing," Pietrzak said. "I want to help students as much as I can."
We are happy to have Mrs. Pietrzak here at the den with us.