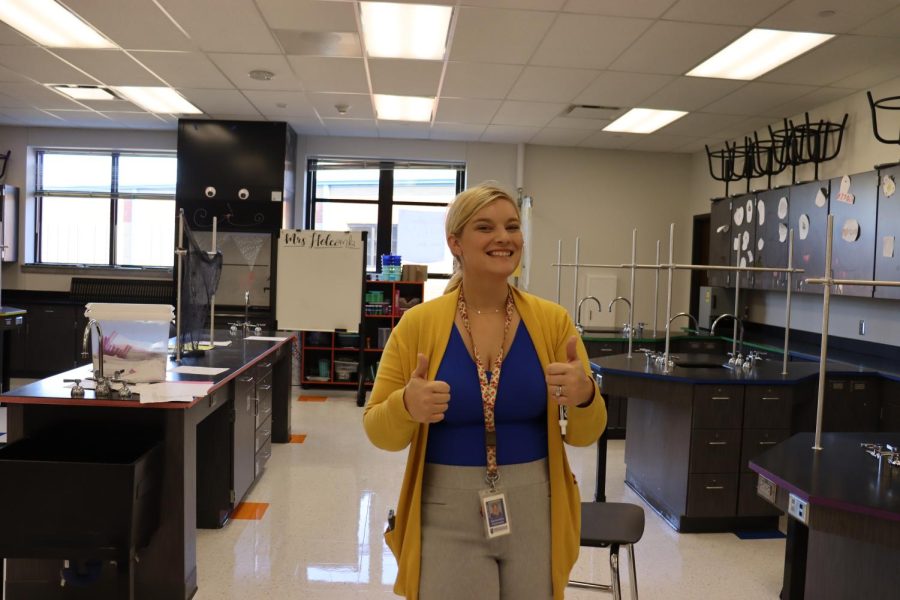 Meet Mrs. Samantha Holcomb
As more and more teachers fill the halls of this still new school, we don't always get a chance to get to know them very well. Through the excess of new and pleasant teachers, it's easy to get lost in the sauce and Mrs. Holcomb is one of those many new faces, but what's so interesting about a science teacher? Well, a lot actually.
Coming from the Carbondale area, Mrs. Holcomb is in her fifth year of teaching. And although that certainly makes her one of the younger teachers in the school, she's got a lot of interesting thoughts on the fundamental student/teacher relationships.
"I really hope that there is more trust and understanding between us (the students and teachers)", Holcomb said.
She's currently in her fifth year of teaching and seemingly has a lot to offer. Being a middle school math and physics teacher, Mrs. Holcomb has an acute interest in Astronomy.
"I would love to teach astronomy, " Holcomb said.
Mrs. Holcomb is a pretty interesting teacher who loves reading as well as science.
"I'm reading book number 42 for this year right now," Mrs. Holcomb said.
Despite reading being her main hobby, she also shows interest in a variety of other subjects, including all the activities her three adorable kids do.
Mrs. Holcomb is a very welcome addition to the North Point Staff Squad.