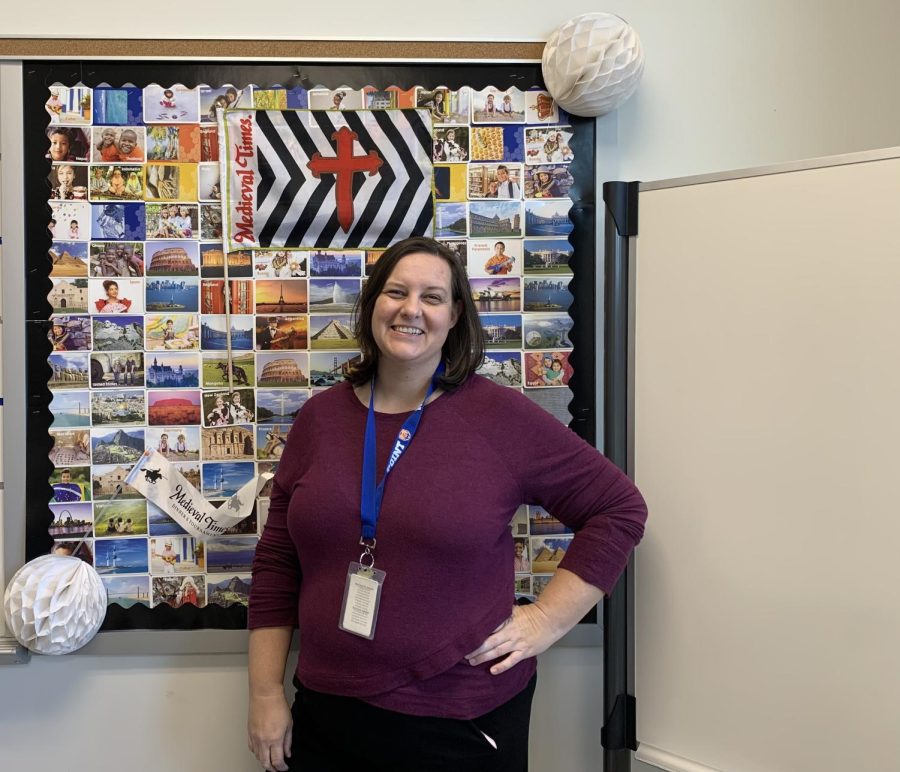 Meet Mrs. Lindsay Kahoe
As new students come in, so do amazing new teachers. One of those teachers would be Mrs. Kahoe. All her life Kahoe knew she wanted to be a teacher.
"My whole family is teachers, and my dad and brother are both professors," Kahoe said.
Teaching was something she grew up wanting to do, but she never really knew what she wanted to teach. She just knew she wanted to make a difference in her community.
"I was a basketball player but due to an injury I had to have surgery and I couldn't play basketball anymore," Kahoe said. "To cheer me, grandma took me to a 1940s-themed swing dance and that's where I discovered my love for history and geography," Kahoe said
After the dance with her grandma, there was nothing that could break her love for social studies. She studied very hard, which led her to college and later to the University of Connecticut to get her bachelor's degree in teaching. Her parents were there to support her every step of the way.
"My biggest motivator was my parents because they always encouraged me to do something I loved," Kahoe said.
Kahoe worked hard all throughout college just so she could follow her dreams of becoming a teacher.
All of her hard work and determination have led her here to teach the students of North Point. 
"People ask what kind of school North Point is going to be and I want to be a part of all the great things that are going to happen," Kahoe said. "When we look back 20-30 years, I'll be proud to say that I was a part of creating that." 
Welcome to the Grizzly Den, Mrs. Kahoe.