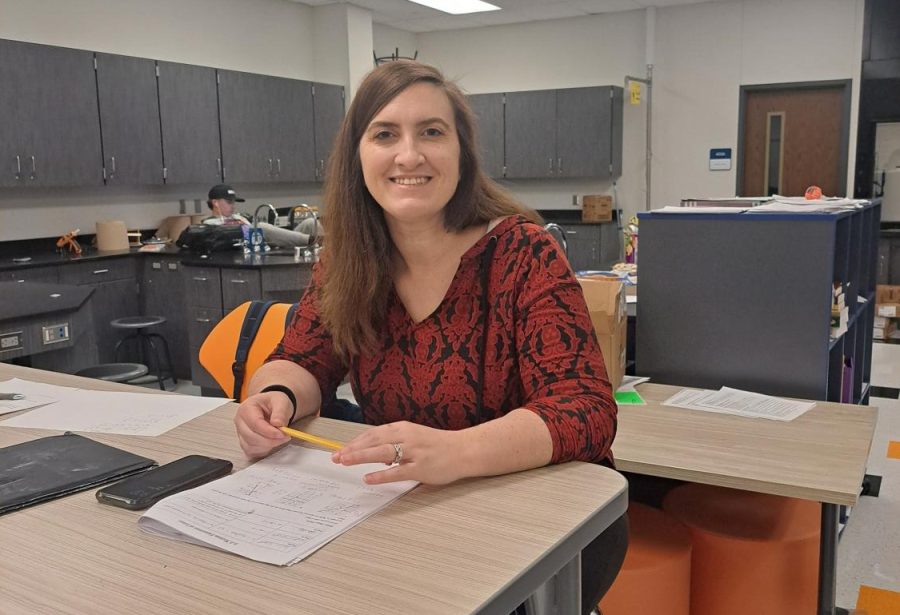 Meet Mrs. Autumn Francis
The beginning of the school year means a new journey of teaching for new staff and students coming in. Starting her new journey, Mrs. Autumn Francis begins her 8th year of teaching at North Point High School. She shares knowledge of Learning Strategies and Exploration of Science. However, her goal is to show students how to be better people.
"I want to teach kids to be good human beings and respectful people overall. I want to show them cool science stuff along with learning skills for the future," Francis said.
Francis wants to be close to her daughter in the district and be part of her community.
"I wanted to work in the Wentzville school district because I live here and I wanted to teach in the same district my daughter will be in. I also wanted to be a part of the community I live in," Francis said.
Francis also likes to connect with students on a more personal level.
"I strive to get to know students on a non-educational level and more on a personal level. I also want to teach them how to build relationships for the future," Francis said.
Francis wants to teach students more than just the required course, she wants to teach them life lessons and skills for the future.
"I want to teach my students to be good human beings, be respectful to others and important life skills. I also want to teach them cool science stuff," Francis said.
Some students love her approach to teaching class,
"She is really engaged with work. She never gives us just papers or assignments," Madeline Rodgers ('24) said.
Francis's class has helped many of her students be successful in school and life.
"We've learned so much in her class. We learned how to bounce opinions off of others to come to conclusions, and how to work with the other students around us," Rodgers said.
Her love and respect does not end in the class; she wants the world to be a better place.
"I just think that if everyone had a little more respect for each other, it would make a big difference in the world," Francis said.