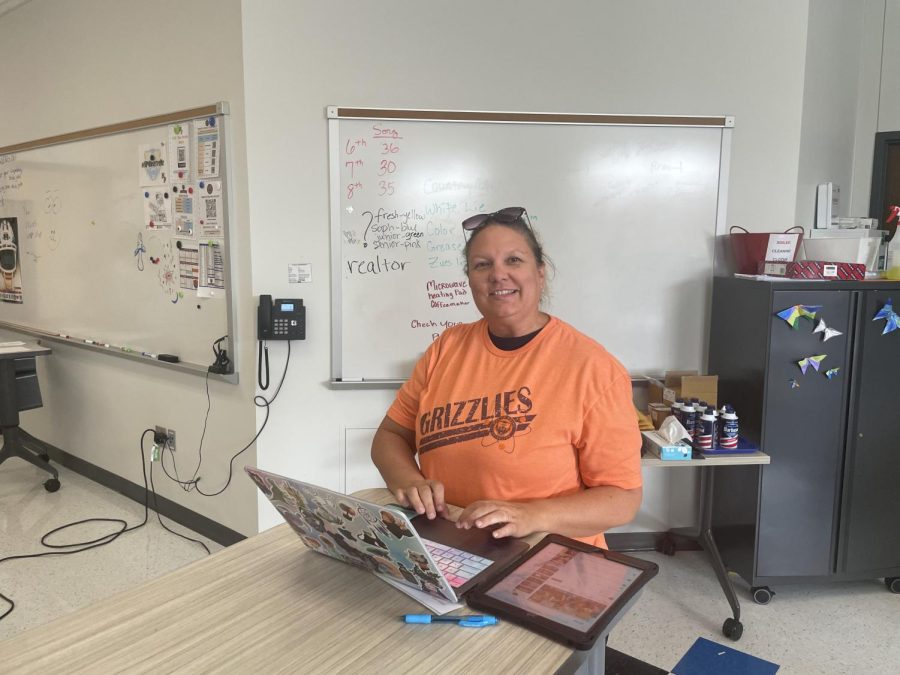 Meet Mrs. Hirschbuehler
With a new year of school setting in, we've had lots of new teachers that now work and bond with the students. Each one being different from another whether it be subjects or personality, one of them being Mrs. Hirschbuehler, one of our new wonderful fellow science teachers. Not only does she work here, but she works at another school every day as well. She teaches at Holt in the mornings, and then teaches here in the afternoons.
"I have taught for 14 years," Hirschbuehler said. "I wanted to spend more time with my kids. I love teaching kids, and I love science."
As said before, Hirschbuehler works at two schools each day, one half of the day at Holt and the other here, providing an interesting work dynamic that brings some interesting thoughts and statements onto the table.
"I wanted to work for the Wentzville School District," Hirschbuehler said.
There are some big disadvantages, however, that Hirschbuehler experiences while making her way through and adapting to this unique and interesting work dynamic.
"I don't have time to fully commit, like getting to know students at the school," Hirschbuehler said.
Hirschbuehler has also noticed some key differences while teaching and at both schools, ones that provide an interesting look into each school she works for.
"The kids here respect the school more," Hirschbuehler said, "and the teachers are really engaged in our school as well."
Mrs. Hirschbuehler has shown a very interesting dynamic while beginning to teach at our school. She has some very interesting observations of both schools, which provides a very interesting perspective for others to know of. We are excited to have you as one of our new teachers for this year and possibly more Mrs. Hirschbuehler!