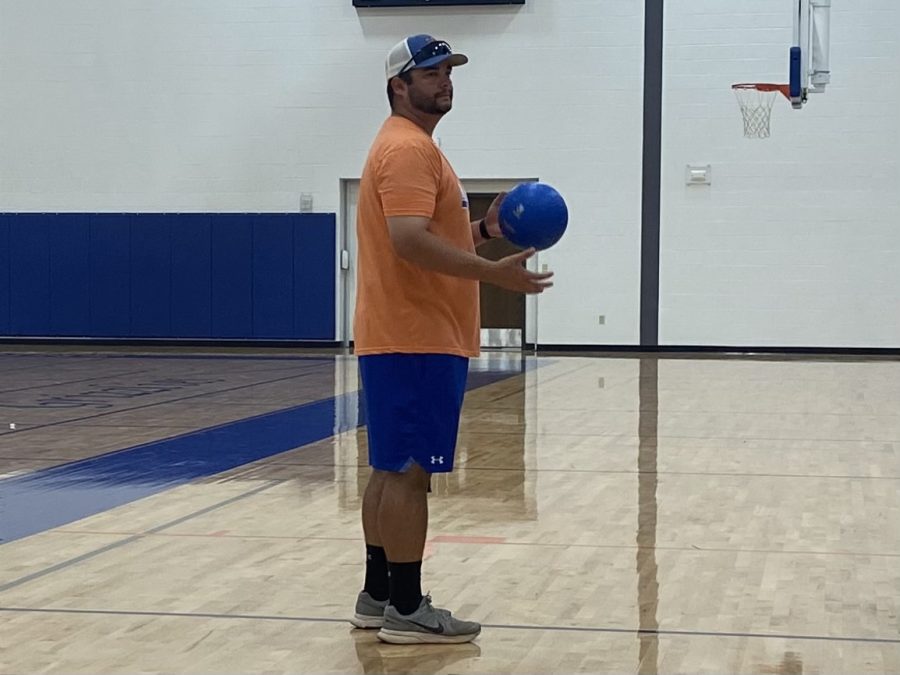 Meet Coach Hellman
As the school years go by, we are getting more and more teachers coming to join the Grizzly Den. A familiar face from last year, that you hoped not to see, was Coach Hellman. Coach Hellman served as the ISS teacher last year here at North Point, which is why you would not want to be assigned to his class. Things have changed and now this year, he is one of the health and physical education teachers. 
Coach Hellman says that he likes being a physical education teacher because he likes engaging with people and having a connection with his students.
"The change from being an ISS teacher to a PE teacher was great because now I am actually doing what I want to do and I like being able to enjoy the outdoors while teaching," Hellman said.
Coach Hellman played baseball for most of his life. He's been the Head coach of both the baseball and softball teams here for the past two years.
 "I am a coach because I was decent at baseball in high school and my dream has been being a baseball coach and a teacher in the Wentzville School District," Hellman said
He went to college at UMSL and majored in history and political science. He received his degree and is certified to teach history and business and accounting.  Coach Hellman decided to become a teacher because he had many teachers throughout his schooling that impacted him and helped him.  This led him to want to do the same thing for so many other people. 
Before working at North Point, he worked at Liberty so he could become a head coach.
"When I heard I could get to be a teacher at a new plus be a head coach, I was thrilled," Coach Hellman said.
Coach Hellman is a pretty big fan favorite here. Many students admire Coach Hellman because he is a caring, helpful, and understanding person. 
 "He is my favorite teacher because he is like a second dad to me, he is caring, and he actually wants to help you and teach you," Izzy Smithey said
Many students are glad to have Coach Hellman here at North Point.