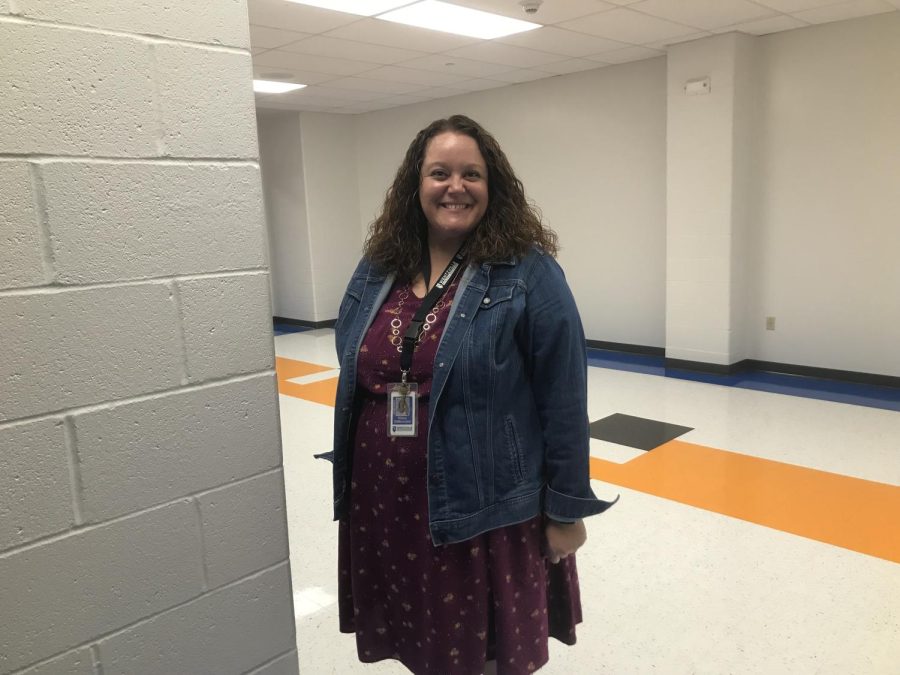 Meet Mrs. Hilary DiMercutio
As the school year starts, North Point has a wave of new and returning faces coming in, teachers and students alike. This year, we welcome a returning Mrs. DiMercurio as a teacher, who informs students about the business world. 
DiMercurio is an excellent teacher with the knowledge and the passion to teach. Last year she had the opportunity to be a student teacher here.
"This is my first year teaching, but I have been subbing for over 15 years and I got my Master's in Education last year," DiMercurio said.
With only her second year with the district, DiMercurio has formed a positive view of the area. 
"Wentzville is a growing district, and they are top in the area for technology which interests me," DiMercurio said. "I have grown to love the school district because my kids live here."  
It is DiMercurio's first year as a full teacher at the school. last year she was a student teacher.
"Last year, working with Mr. Weidner was a great opportunity and I loved being a part of North Point last year," DiMercurio said.
She has a love for teaching and her love and care for her students are clear.
"I want to help open kids' minds to what they want to do in the future and see if they are interested in business," DiMercurio said.  "I also want to build relationships with each student to help them reach their full potential." 
And her love doesn't just end at school. She also wants the world to be a better place.
"I wish everyone would just be kinder to each other to make the world a better place," DiMercurio said. "I also want less negativity in the world." 
Her students absolutely love her.
"She is a good teacher and I learned how to type in her class," Dana Trescott (26) said.
They love how kind she is and how she shows that she really cares.
"Mrs. DiMercurio is a nice and caring teacher," Logan Spidell (26) said. "She helps me stay on task and teaches me about business." 
We are excited to have Mrs. DiMercutio as an added addition to our teachers.