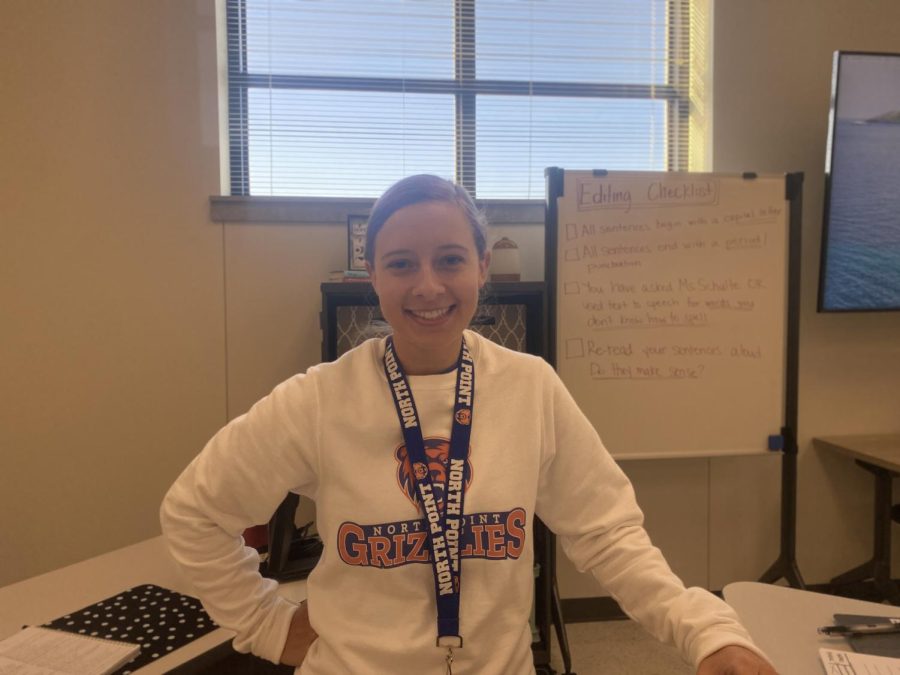 Meet Ms. Madigan Schulte
August marked the beginning of the new school year, new teachers welcome students in a new home. Ms. Schulte is one of the many new teachers at our new school, helping to impact and inspire the lives of the residing students.
"Last school year I taught at Holt High School, where I had taught previously for 2 years, until I moved to North Point," Schulte said. "I was selected and transferred to North Point High School, for which I was excited for due to the positive accolades our school receives. I also knew some of the many amazing people that came to North Point such as Mr. Hieger, Dr. Shellmire, and Dr. Adams, all of whom I greatly admire.
Not only should teachers want to influence the lives of their students inside of the classroom, but also outside, shaping their internal pathways and learning minds.
"Outside of the classroom, I want my students to actively be good humans, care for others, and to be productive and content in society with whichever profession or with whatever they choose to do," Schulte explained.
While many different factors can motivate someone to choose a certain profession, some have a specific reason or explanation as to why they chose a certain career pathway.
"I felt the need to be a teacher in order to provide for the young minds of students, and to build relationships and guide young people to find what they enjoy and want to do for the rest of their lives," Schulte said.
We are so grateful to have Ms. Schulte here with us, and we cannot wait to watch the relationship between students and teachers flourish as the year progresses.