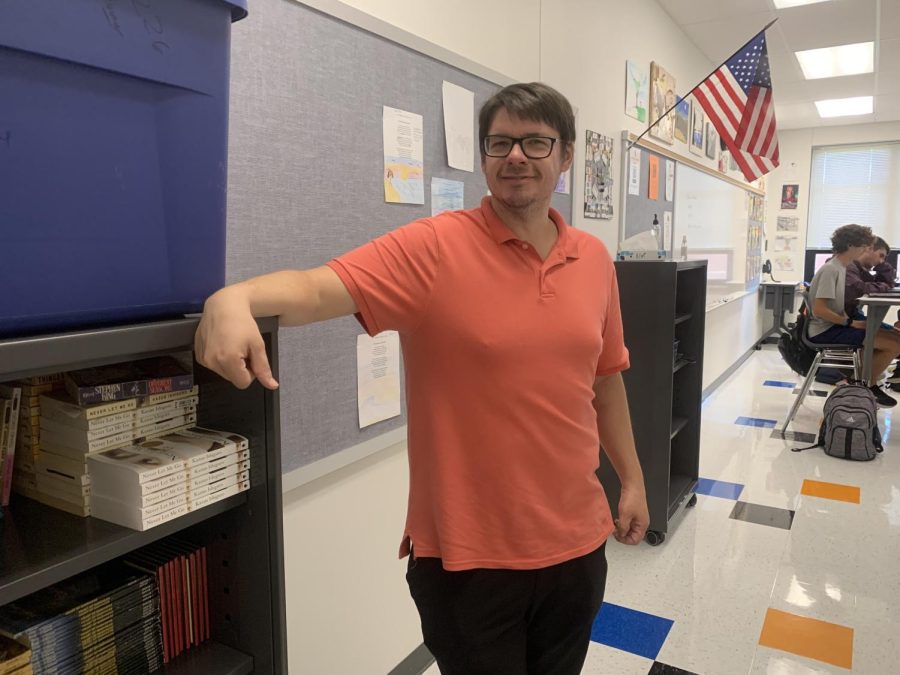 Meet Mr. Andrew Warner
As the years go by at North Point High School, we get more and more teachers every year to teach students.  Mr. Andrew Warner who teaches English is a new teacher who has a real passion for English and loves to teach it. Warner has been teaching for fifteen years.
He became a teacher because he wanted to talk about books for a living.
"I think English is everything and everywhere," Warner said.
Warner had the inspiration to become a teacher, but really it just came to him.
Warner has taught in a community college and other schools.
Warner has not played any sports, but he has done theater. 
"I am probably the least coordinated person in the world, but I did like theater," Warner said.
The craziest thing he has ever done was that he did a Youtube presentation on Crocodile Dundee during the early Youtube days.
Warner describes himself as impatient, but his students enjoy his teaching style and energy.
'I'm a get-to-the-point impatient guy," Warner said.
Teaching has always been the job he wanted to do. He has not really ever wanted to be anything else because he wants to teach people something that they would get to use every day of their lives.  Andrew Warner is a very interesting man and we aere glad to have him at North Point.