Activities to do over the Summer
Maggie Wallace, Raeleigh Meyer, and Mora Arzuagas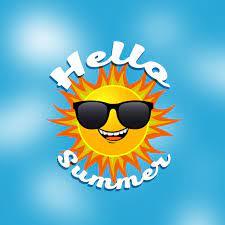 Even though the 2021-2022 school year is coming to an end, the fun does not have to. There are plenty of activities to do over the summer until the enjoyment of the next school year starts. 
One thing that just started on May 16 in the high school summer pass to Planet Fitness. With this, any teen from 14-19 years old can go to any Planet Fitness center and work out. It expires on August 31st. 
Another activity that just started up on Memorial Day weekend was the opening of the Progress Park Pool With Progress Park, there is a normal park side with a playground and a baseball field. Of course, there is also the pool with two slides and a big pool that goes 12 feet deep.
There is also the Splash Station Waterpark that opened on the same weekend. This landmark provides more than just a place to swim. At the Splash Station Waterpark, swimmers can go in a lazy river, a child's section and a big waterslide. With a pool pass, you can go to both of these attractions for the whole summer.
There are multiple other fun things to do right here in Wentzville, one of them being B and B theaters. Go and see new movies like "Doctor Strange Multiverse of Madness", "Chip and Dale Rescue Rangers" and "Uncharted". This can be a fun experience for a group of friends, or just to get away from the world and go single. 
As the weather keeps getting warmer, it is time to get some frozen treats to cool down. Some popular ice cream restaurants that are now open would be Dairy Queen and Fritz's. With both of them having great menu options, they would both be great places to go to get a good treat.
Overall, over summer break there are many things to do. Even just staying home and relaxing after this stressful school year. Everyone should spend their summer the way that they see fit.