Gateway Summer Checklist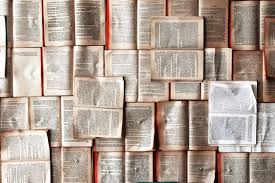 As the 2021-2022 school year comes to a close, let's review the Gateway books that were chosen. Gateway books are chosen every year and show the prestigious writing of essential stories.
The first book covered is "With the Fire on High" by Elizabeth Acevedo. This book is about a senior in high school named Emoni, who has to find a way to balance her school life with her school and culinary dreams.
Next, "Internment" by Samira Ahmed. This is a Muslim story where the main character Layla, is transported into an internment camp with her family. Now she with her family and friends has to lead a resistance movement to escape the camp.
"The Lovely and the Lost", by Jennifer Lynn Barnes. A young girl gets trapped in a park, and a family with a search and rescue background has to go and find her. 
"Lovely and the Lost was definitely one of my favorites of this year's Gateways," librarian Mrs. Brockman said. "Among my favorite Gateways, that one is definitely in the competition for first".
"I Know you Remember", by Jennifer Donaldson. High school senior Ruthie has to go through the mysterious disappearance of her best friend. She goes on an adventure that will uncover dark secrets about her life.
"The Speed of Falling Objects", by Nancy Richardson Fischer. Danny's dad has a popular survivalist show. He invites Danny to go on, and she immediately goes to the opportunity to prove she is not a disappointment. 
"Ordinary Hazards", by Nikki Grimes. Nikki, who has a mother with paranoid schizophrenia and a dad that is gone almost all of the time, has to go from foster home to foster home and deal with bad babysitters. 
"The Grace Year", by Kim Liggett. 16-year-old Tierney James and other girls in their society have to survive a year in the wild before they can return back home. Struggling to survive, will they make it back home?
"Heroine", by Mindy McGinnis. After a car crash, Mickey has to figure out how to stay on the baseball team, even after the injuries of the crash.
"Slay", by Brittney Morris. Keira, an honors student at Jefferson Acadamy, plays a secret online game called SLAY. The point of the game is to celebrate black culture. Problems arise when her virtual and real world collide. 
"Fireborne", by Rosaria Munda. Two children named Annie and Lee were best friends as children until a brutal revolution messed with their lives. Now they are adults who are rising stars and rivals in the new Regime.
"Where I End and You Begin", by Preston Norton. As a punishment, Ezra and her friends, including her crush, need to be part of the school play. Just before the first rehearsal, Ezra and one of her friends Wynonna wake up in each other's bodies.
"The Field Guide to the North American Teenager", by Ben Philippe. The new kid, Norris catalogs everyone he meets at school. Soon, those labels will become actual people.
"Patron Saints of Nothing", by Randy Ribay. Jay Reguero finds out that his cousin was murdered as part of the president's war on drugs. Now Jay has to travel to the Philippines, wanting to uncover the mystery of his cousin's death, and maybe even a larger truth.
"Field Notes on Love", by Jennifer E. Smith. Two strangers named Hugo and Mae, have to take a bus ride together for a cross-country trip. Over the trip, they learn about love and their futures. 
"The Escape of Light", by Fred Venturini. A teenage fire survivor, Wilder Tate, has to face the challenges of high school. He has scars from the accident, but he is also haunted by a secret.
Overall, this year's Gateways are very interesting and are made for everyone. If you are looking for some books to read over the summer, look into the Gateways.