2021-2022 Track Season Update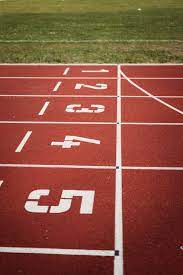 With this year's track season coming to an end, it is time to recap on the 2021-2022 track experience. This team represented the school with a great start and will be remembered.
Even though there were multiple meets pushed back and canceled, this year's terrific track team was able to push through. There was supposed to be a meet on Thursday, May 5, but it was sadly canceled because of the crazy amount of rain that came this week. 
"I think we've had a great track season", Coach Weidner said. "As a team, we've had a lot of personal bests each meet, athletes willing to try different events, and quite a few medals at the different meets we've been to. It has been awesome to see athletes become stronger and faster and I can not emphasize enough how coachable our group is".
This season's athletes and coaches should be proud of all of the hard work that went into this track season.
"For the few weeks we have left, I'm hoping that we can continue to see some personal best performances, as well as have some athletes move on from the district competition to sectionals", continued Coach Weidner. "We have a team that is capable of winning the JV Conference Meet and I would love to see that happen as well".
As the track athletes head into their Conference meet, and this season comes to a close, it is time to think about next year's season.
 "For next year, I hope to see more students come out for track", Coach Weidner said. "I look forward to seeing our current track athletes grow into stronger leaders next season as we compete more at the Varsity level".
The 2022-2023 track season will be an exciting one next year and is looking for anyone to join.