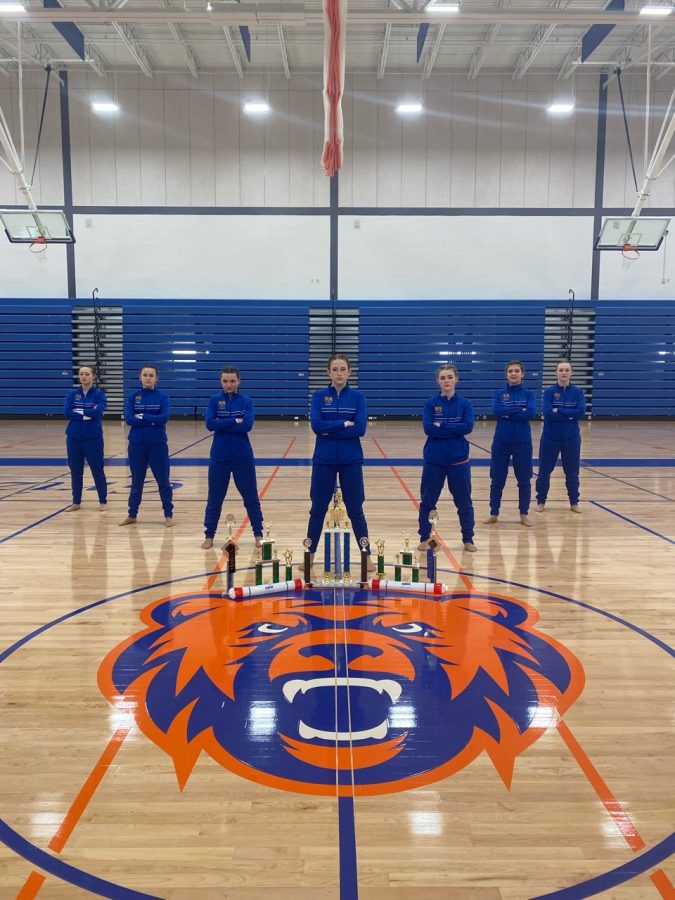 Varsity Dance Team Flips into First Place
March 3, 2022
On February 26, 2022, our very own dance team won their first state championship. The team won the Division 3A Hip-Hop Championship.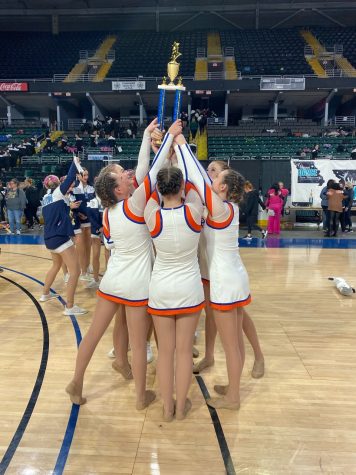 "I did not think we would win because we are a first-year team," Allison Cook ('24) said. "I was not expecting it,  but I was very happy when we did win."  
The competition was held at the Family Arena in St. Charles. All the teams were in the hallways lining the arena. Some of the lights in the hallways were out so to the dancers, it really felt like it was leading them to their doom. 
Another part of competing at state is inspection. Inspection is when the entire team gets checked to make sure they were following the rules. The rules were things like no jewelry, no piercings, their nails could not be longer than their palm, and making sure everyone's bobby pins were in place so they would not fly out. 
"Inspection made it all more stressful and made me worry that one of us wouldn't be able to dance because we didn't pass inspection and make it through," Sofia Jasper ('25) said. 
Luckily, everyone made it through. The dance team wowed spectators this year. Even being a first-year team they have managed to place first at three competitions in their hip-hop division. 
"My goal for state was just for them to place; that was always my goal," Coach Bundra said "My other goal was that their last performance was the best performance. So, every competition, they got better and my hopes were that by state they were going to be like the absolute best. The best performance, choreography and everything else would just come together at the end and it did. So." 
All the girls tried out in June right after school was out. They had a month to get a routine together for UDA camp. They successfully did and got 3rd. 
The team has continued to improve and had a very successful season.