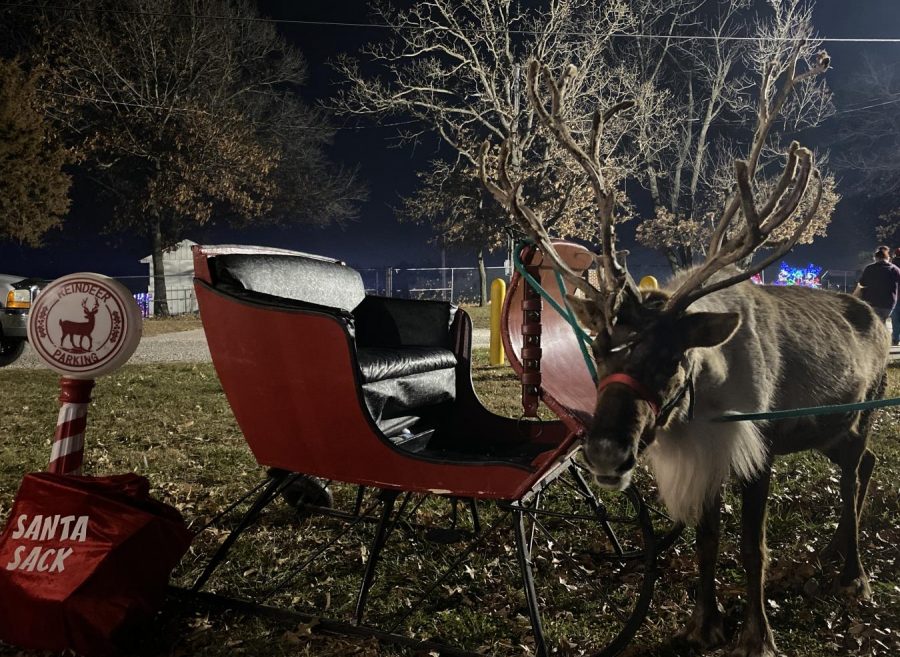 Reining in the Holiday Season
As this year progresses further into the holiday season, communities gather together under the unity of festive reason. From 26 November to 30 December of 2021, Wentzville City will hold their annual Holiday Night Lights Drive-In and Walk Through Experience in Rotary Park. 
This holiday event will feature carriage and  sleigh rides, a drop off for letters to Santa, free goodies from local businesses, pictures with Santa, a 5k, hot chocolate and smores stations, and an astounding display of lights and decorations throughout the Park. 
Throughout the duration of Holiday Night Lights in Wentzville, Missouri, friends and family can come together to enjoy this wonderful experience under the stars and twinkling holiday lights. 
Inside the Santa station are photo opportunities with Santa, free gift bags and items, as well as coupons from local businesses such as Smoothie King and Chick-Fil-A. In addition to the fun festivities, there is also a table supplied with blank ornaments and sharpies, for people to write kind messages on. With the creation of these ornaments, any participant can place theirs upon a nearby lit christmas tree. On this tree, decorated with anonymous caring messages by strangers, are opportunities for kindness to be shared this season. Any ornament placed on the tree, can then be taken by anyone to give to someone in need of a thoughtful note this year.
On 13 December 2021, not only were these amenities available to those who participated in this event, but also reindeer who could be visited near the smore
s station, who were fitted with Christmas attire and a sleigh for photo opportunities.
This year at Holiday Night Lights, people of all ages can gather, amidst a recovering pandemic ridden world, to celebrate the joys of this season together.
Find more information regarding this event at: https://www.wentzvillemo.gov/programs_and_activities/holiday_night_lights.php