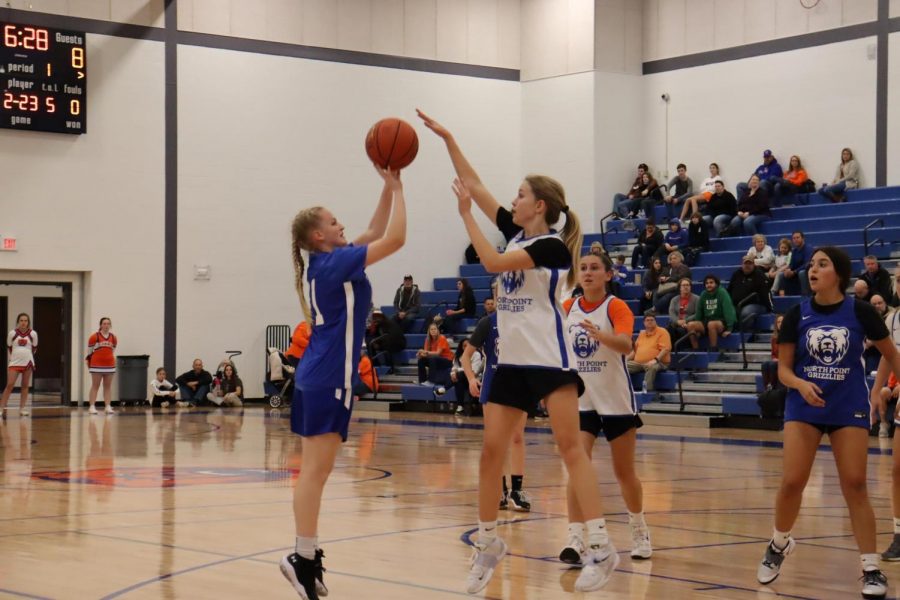 Basketball Preview
The 2021-2022 basketball season marks the first-ever Grizzly Basketball season. The program consists of three different teams. A boys JV/Varsity team, a freshman boys team, and a girls team. All three teams are filled with amazing players with such a passion for the game. Not only do the players have a passion for the game but so does the coaching staff involved with the program. 
" Well, we told the kids at the beginning of tryouts that were looking at kids that hustle that play with heart, that have you know the skills obviously is important to look at. And just kids that are willing to be good teammates. Kids that care about other kids and will help build our program," Coach Kyle Jonhson said. 
All the team members agree that they are very excited for the season to start and to start having games. 
Not only do the basketball team start having games but the dance and cheer do too. When the season begins both dance and cheer will start performing at halftime once again. 
" I'm excited to see what the basketball team has been practicing as well as cheer. I'm also excited to be able to perform at every single home game and be there to support the new team and their first year," Victoria Heintzelman ('25) said. 
Friday, November 19 is the season preview. This preview is very important for the teams. This will be the first team anyone sees the teams play. The event is also for the basketball coaches to see the players in action for the first time. 
" I'm excited. Definitely gonna be a good matchup if the teams are even though. Distributed good," Frank Berkbigeler said ('25). 
The first-ever North Point Basketball teams are geared up and ready to go for the season. Good Luck on Friday and for the rest of your season Grizzles!!