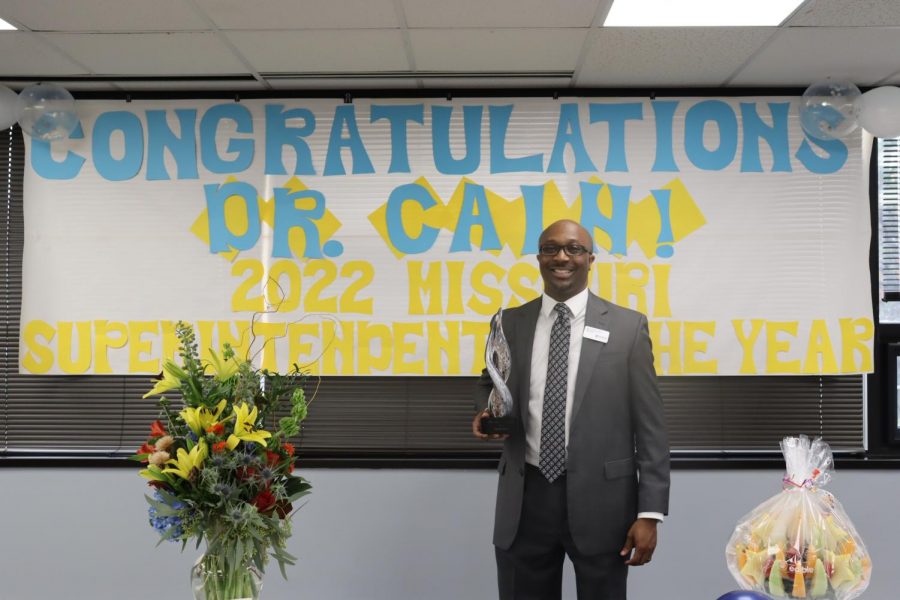 Great School District, Great Leader
November 11, 2021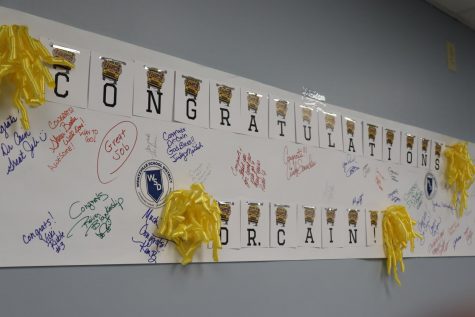 Earlier this week, it was announced that our very own superintendent, Dr. Curtis Cain, was awarded the Missouri State Superintendent of the Year. He was up against 518 other superintendents in the state. This honor comes with a lot of responsibility, but our superintendent has always stepped up to the plate when it comes to a challenge.
"I was and am completely surprised. My family hid it really well. The cabinet knew and held true to the promise of keeping it a secret," Dr. Cain said. Dr. Cain is a hardworking, determined superintendent. He has never stepped down from a challenge regarding the Wentzville School District.
On November 11 a celebration was held for him. All were welcome to come and enjoy the amazing achievement Dr. Cain earned.
"It was very welcoming and just a general fun time. They had cake the was open to everyone and they were just relaxed and it felt like they were all just really close and tight and it was fun," Vanessa Jennerjohn ('24).
Earning the award was a shock to Dr. Cain.
"It's been, since Saturday evening, and I've still been having trouble dealing with how proud and thankful I am to get this award," Dr. Cain said.
Good Job Dr. Cain!