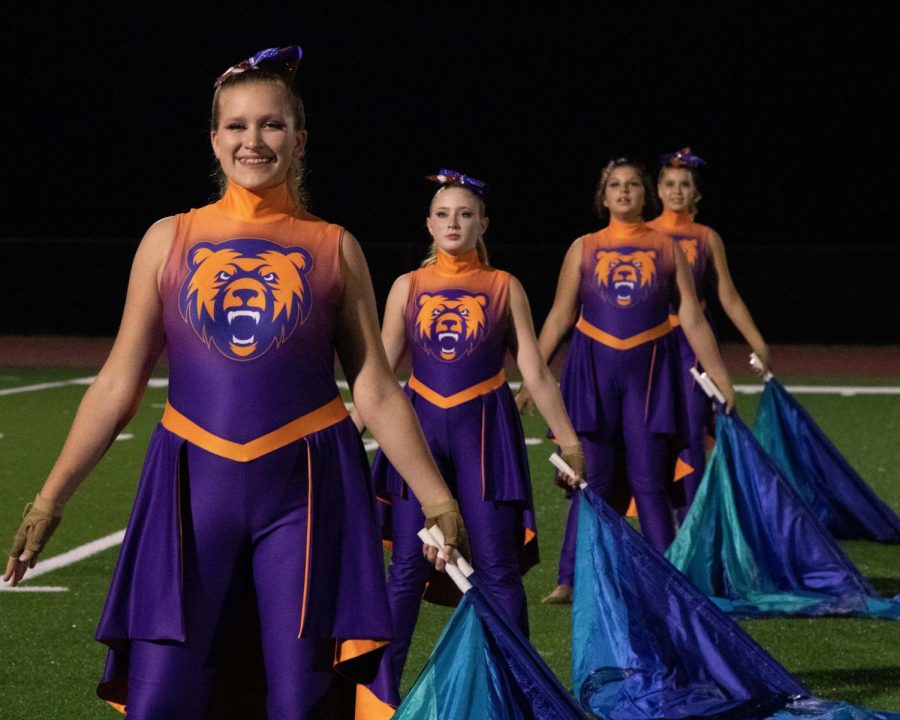 Kaitlyn Ryan
This year's North Point Color Guard has a stunning show of flags flying. Color guard is something that is not easy but looks effortless. 
"It's not natural, you can't just walk in the door and do it," Amanda Gafke ('25) said. 
The North Point color guard has been working so hard all year. They have come together as a team and a family. 
 "It's really fun to meet new friends and learn new things," Emily Anderson ('24) said.
They have improved leaps and bounds since the beginning of the season. 
"Absolutely we have improved," Gafke ('25) said. 
The team is so excited to perform and get better. Getting better is what drives them to keep trying things and changing things up.  
The team has done many competitions this year. Getting better at each one. They also have done many home football games here at North Point. 
" There uniforms are super cute and they have a lot of energy," Victoria Henzelmen said. 
This year's color guard coaches are very flamboyant and energetic. 
" They are very interesting. They don't let you quit even when the times get tough they push you and it just makes us stronger in the end," Gafke ('25) said. 
They have definitely had an interesting year with trying to build a program during a COVID year. But they have made a lot of memories of being the first Grizzly Guard. 
" All of us coming together especially during tough times, the whole team kind of supporting each other through times and all that to get through," Amanda Gafke ('25) said .  The overall vibe of the color guard is fun and happy. All the team members encourage each other to do their best and give their all. The first-ever North Point color guard has had an amazing season and will hopefully have many more.